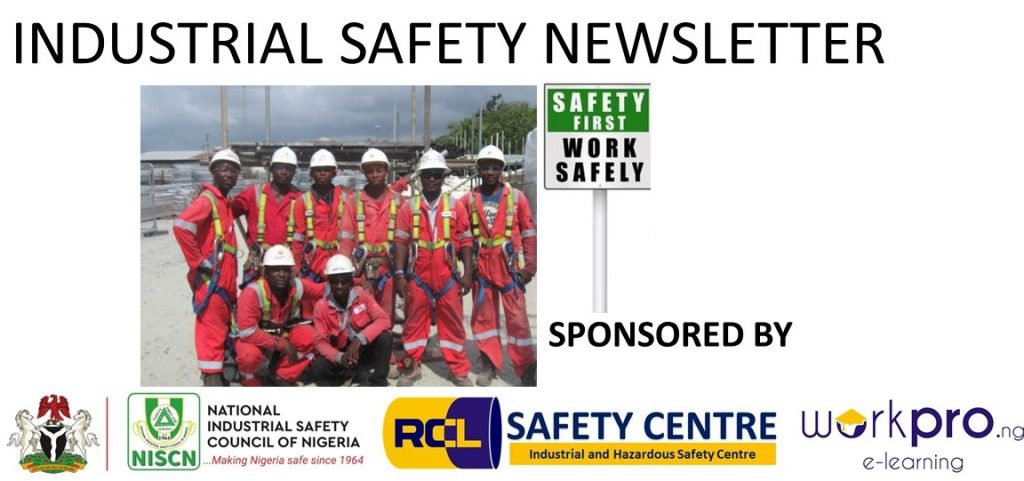 Your Thoughts Dictates Your Actions
There is a well-known proverb that states: "Be careful of your thoughts, for your thoughts become your words. Be careful of your words, for your words become your actions. Be careful of your actions, for your actions become your habits. Be careful of your habits, for your habits become your character. Be careful of your character, for your character becomes your destiny."
For our purposes, let's stick with the "thoughts become words become actions" section of this saying. Because, while staff does need to know how to safely conduct themselves, addressing their thoughts—which are directly linked to their mental and emotional state—gets to the root of things.
An employee who knows all the right things to do but is in a poor mental state will not be thinking clearly. Unclear or negative thoughts lead to unsafe and unwise actions.
Mental health is about how we think, feel and behave. Anxiety and depression are the most common mental health problems. They are often a reaction to a difficult life event, such as bereavement, but can also be caused by work-related issues.
Whether work is causing the health issue or aggravating it, employers have a legal responsibility to help their employees. Work-related mental health issues must to be assessed to measure the levels of risk to staff. Where a risk is identified, steps must be taken to remove it or reduce it as far as reasonably practicable. Some employees will have a pre-existing physical or mental health condition when recruited or may develop one caused by factors that are not work-related factors.
How employers can support people with mental health Condition
The 'Thriving at Work' report sets out a framework of actions – called 'Core Standards' – that the reviewers recommend employers of all sizes can and should put in place:
Produce, implement and communicate a mental health at work plan that promotes good mental health of all employees and outlines the support available for those who may need it
Develop mental health awareness among employees by making information, tools and support accessible
Encourage open conversations about mental health and the support available when employees are struggling, during the recruitment process and at regular intervals throughout employment, offer appropriate workplace adjustments to employees who require them
Provide employees with good working conditions and ensure they have a healthy work life balance and opportunities for development
Promote effective people management to ensure all employees have a regular conversation about their health and well-being with their line manager, supervisor or organisational leader and train and support line managers and supervisors in effective management practices
Routinely monitor employee mental health and wellbeing by understanding available data, talking to employees, and understanding risk factors
The core standards have been designed to help employers improve the mental health of their workplace and enable individuals with mental health conditions to thrive.
How mental ill health and work-related stress can go together
Work-related stress and mental health problems often go together and the symptoms can be very similar.
Work-related stress can aggravate an existing mental health problem, making it more difficult to control. If work-related stress reaches a point where it has triggered an existing mental health problem, it becomes hard to separate one from the other.
Common mental health problems and stress can exist independently – people can experience work-related stress and physical changes such as high blood pressure, without having anxiety, depression or other mental health problems. They can also have anxiety and depression without experiencing stress. The key differences between them are their cause(s) and the way(s) they are treated.
Stress is a reaction to events or experiences in someone's home life, work life or a combination of both. Common mental health problems can have a single cause outside work, for example bereavement, divorce, postnatal depression, a medical condition or a family history of the problem. But people can have these sorts of problems with no obvious causes.
As an employer, you can help manage and prevent stress by improving conditions at work. But you also have a role in making adjustments and helping someone manage a mental health problem at work.
Mental ill health, stress and the Management Standards
Although stress can lead to physical and mental health conditions and can aggravate existing conditions, the good news is that it can be tackled. By taking action to remove or reduce stressors, you can prevent people becoming ill and avoid those with an existing condition becoming less able to control their illness.
HSE's Management Standards approach to tackling work-related stress establishes a framework to help employers tackle work-related stress and, as a result, also reduce the incidence and negative impact of mental ill health.
The Management Standards approach can help employers put processes in place for properly managing work-related stress. By covering six key areas of work design you will be taking steps that will minimize pressure, manage potential stressors and limit the negative impact that the work could have on your employees.
You can get more training from RCL Safety Centre thru https: www.safetycentre.ng/training_register
At RCL Safety Centre this training is also available in different Nigerian languages like PIDGIN,YORUBA,HAUSA AND IGBO
Our company (RCL Safety Centre) is an indigenous company dedicated to Health, Safety and Environment Training and Services.
We are technical partners of the National Industrial Safety Council of Nigeria (NISCN) as well as approved training partners of most major International Occupational Safety and Health organizations like NEBOSH, and corporate members of ISPON (Institute of Safety Professionals of Nigeria) with thousands of personnel trained in various areas till date.
For more information visit our website: www.safetycentre.ng
Email: sale@safetycentre.ng or mma@safetycentre.ng
Contact us on: 08099700070, 09057666623 or 08164363532