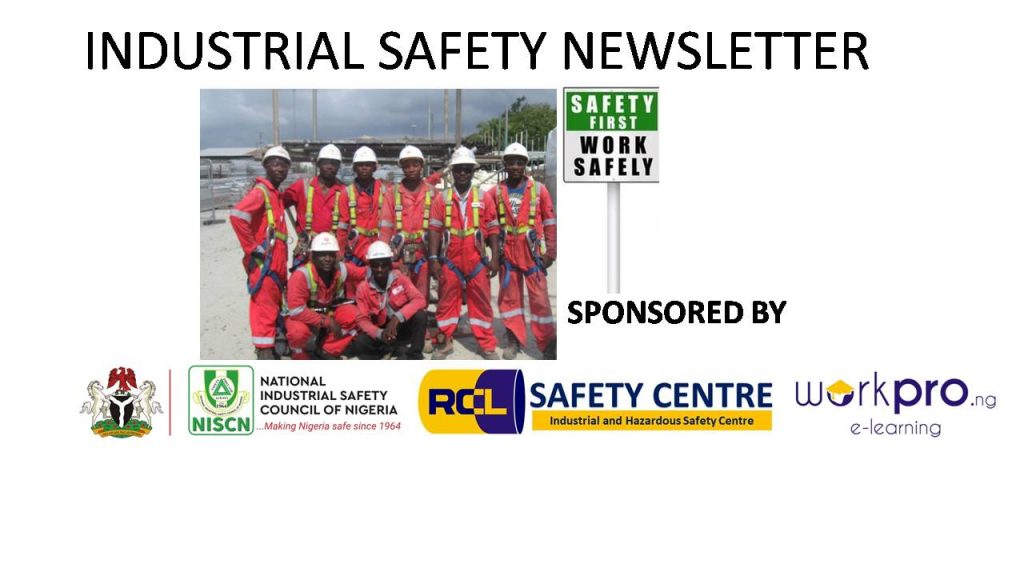 FORKLIFT SAFETY TIPS TO AVOID INJURIES OR ACCIDENT IN THE WORKPLACE
The forklift is one of the most commonly used pieces of equipment on the worksite. These powered industrial trucks are used to lift and transport loads with deft and precision. Although forklifts are powerful, there is risk involved in operating any industrial machine. The Occupational Health and Safety Administration (OSHA) estimates that forklift accidents  cause roughly 34,900 serious injuries and 85 fatal accidents every year. Even more alarming is that 25 percent of these accidents are the result of inadequate training, showing the importance of educating every worker on the critical rules of safe forklift operation.
Here are the most essential tips for forklift safety.
1. Get Forklift Certification: Since many accidents are due to poor training, it is recommended that only those who have been trained and licensed in accordance with OSHA standards be responsible for operating a  forklift. Employers should evaluate their employees' performance at least once every three years and supplement training with lectures, videos, software training, and demonstrations.
2. Wear Proper Clothing: Forklift operators should be dressed with the appropriate safety equipment, including safety shoes, hard-hats, and a high-visibility jacket. Make sure to tuck away loose clothing to prevent it from getting caught on the forklift.
3. Know the Forklift Class: OSHA recognizes many different forklift types and classifications. Since each type has its own structure, weight limit, traveling speed, turning radius, and usage, it's important to know your equipment in order to follow the best safety practices.
4. Inspect the Equipment Daily: Forklifts should be thoroughly inspected before every use. Daily checks with the shift supervisor are recommended to identify and log any problems or defects. Any equipment that requires repair should never be operated. Some of the recommended checks include:
Check mast and overhead guard for damage

Examine tire and fluid levels (hydraulic, brake, engine, fuel, and coolant)

Check for water, oil, or radiator leaks

Ensure the forks are in good condition (e.g. straight, no cracks, no distortion)

Look for potential hazards
Test operating controls such as brakes, lights, horn, and steering wheel
5. Maintain 360° Visibility: Keep forks low to the ground to provide clear forward visibility. If the load restricts your visibility, operate the equipment in reverse. Always ensure you have a good view of the rack when you are positioning the load. Additional best practices defined by OSHA are:
Always look in the direction of travel
Use rear-view mirrors to boost visibility
Use headlights if working at night, outdoors, or in areas where additional lighting is needed
Always make eye contact with pedestrians and other workers
6. Implement a Floor Marking System: A floor marking system can help increase worker safety. Use yellow to mark physical hazards, such as areas prone to falling or stumbling, and red to delineate fire hazards, fire equipment and emergency switches. Place way finders and signs throughout the site to keep pedestrians away from forklift paths, lead forklifts along safe routes, and improve the overall flow of traffic.
Safety Centre is committed to Industrial Safety for the Healthcare, Manufacturing, Marine, Oil and Gas industries etc. Our Fall protection, Confined Space, Hearing, Eye protection as well as other PPE's are usable in Oil and Gas, On/Offshore, Healthcare, Construction, Mining, Healthcare, Aviation etc. Do not hesitate to contact us
www.safetycentre.ng sales@safetycentre.ng Tel: +234 9057666623/25/26
National Industrial Safety Council of Nigeria (NISCN) is Nigeria's first and oldest safety organization. It is a tripartite consultative Occupational Safety and Health Council which was established May 26th 1964 by a Federal Government cabinet decision under the sponsorship of the Federal Ministry of Labor and Employment in line with ILO Convention 187 (Promotional Framework for Occupational Safety and Health Convention.
Tel: 08033606920