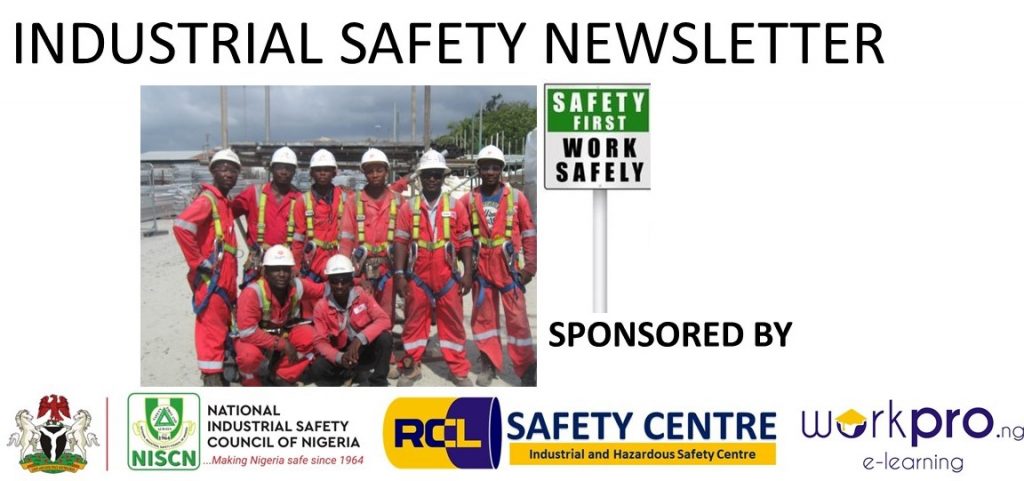 WHO ARE LONE WORKERS
Lone workers are those who work by themselves without close or direct supervision. Anybody who works alone, including contractors, self-employed people and employee, is classed as a lone worker. They include:
people in fixed establishments where only one person works on the premises, e.g. in small workshops, kiosks, petrol stations, shops and home-workers
people work separately from others, e.g. in factories, warehouses, some research and training establishments, leisure centres or fairgrounds
people who work outside normal hours, e.g. cleaners, security, special production, maintenance or repair staff, etc.
people who work working away from their fixed base, e.g.  on construction, plant installation, maintenance and cleaning work, electrical repairs, lift repairs, painting and decorating, vehicle recovery, etc.
agricultural and forestry workers
service workers, e.g. rent collectors, postal staff, social workers, home helps, district nurses, pest control workers, drivers, engineers, architects, estate agents, sales representatives and similar professionals visiting domestic and commercial premises.
ARE PEOPLE LEGALLY ALLOWED TO WORK ALONE ?
Yes. There is nothing specific in general legislation that prohibits a person from working alone. Section 19 of the Safety, Health and Welfare at Work Act 2005 requires the employer to undertake a risk assessment, and so this shall determine whether or not an employee may work alone. Therefore, in general, an employer must assess whether an employee is at significantly higher risk when working alone. However, employers must be aware of any specific legislation on lone working, which may be applicable to their specific industry, e.g. supervision in diving operations, vehicles carrying explosives.
WHAT KIND OF HAZARD ARE LONE WORKERS EXPOSED TO?
Hazards that lone workers may encounter include:
accidents or emergencies arising out of the work, including inadequate provision of first aid
sudden illnesses
inadequate provision of rest, hygiene and welfare facilities
physical violence from members of the public and/or intruders
WHAT RESPONSIBILITY DOES LONE WORKERS HAVE ?
The employer holds the main responsibility for protecting the safety and health of lone workers. Nonetheless, lone workers themselves have a responsibility to help their employer fulfil this duty, and so they must:
Take reasonable care to look after their own safety and health
Safeguard the safety and health of other people affected by their work
Co-operate with their employer's safety and health procedures
Use tools and other equipment properly, in accordance with any relevant safety instructions and training they have been given
Not misuse equipment provided for their safety and health
Report all accidents, injuries, near-misses and other dangerous occurrences
CONTROL MEASURE IMPLEMENTED TO MINIMIZE RISK TO LONE WORKERS
The risk assessment should prescribe control measures to be implemented in order to eliminate/minimise the identified risks. Such control measures may include:
communication is very important: mobile phone, telephone or radio
controlled periodic checks
automatic warning devices, e.g. panic alarms, no movement alarms, automatic distress message systems, i.e. pre recorded message sent if not actively cancelled by operative, etc.
instruction and training in proper procedures, e.g. code words for potentially violent situations  when combined with mobile phone communication.
use of Personal Protective Equipment (PPE)
health surveillance
first-aid kits and training
implementing Standard Operating Procedures (SOP's)
locking and securing place of work
implementing correct incident reporting procedures
provision of counselling
At RCL Safety Centre this training is also available in different Nigerian languages like PIDGIN,YORUBA,HAUSA AND IGBO
Our company (RCL Safety Centre) is an indigenous company dedicated to Health, Safety and Environment Training and Services.
We are technical partners of the National Industrial Safety Council of Nigeria (NISCN) as well as approved training partners of most major International Occupational Safety and Health organizations like NEBOSH, and corporate members of ISPON (Institute of Safety Professionals of Nigeria) with thousands of personnel trained in various areas till date.
For more information visit our website: www.safetycentre.ng
Email: sale@safetycentre.ng or mma@safetycentre.ng
Contact us on: 08099700070, 09057666623 or 08164363532