Violence at work, particularly from dissatisfied customers, clients, claimants, or patients, can cause stress and injury. This is not only physical violence, as people may face verbal and mental abuse, discrimination, harassment, and bullying.
Workers who are most at risk from violence are those who:
handle money
provide a service to the public (such as shop workers, teachers, and nurses);
are lone workers;
represent authority (such as police, traffic wardens, and even school crossing patrols).
Violence at work is defined by the HSE as: 'any incident in which an employee is abused, threatened or assaulted in the circumstances relating to their work.'
Employers also have a common-law general duty of care towards their staff, which extends to the risk of violence at work. Employers have a duty to take reasonable care to see that their staff are not exposed to unnecessary risks at work, including the risk of injury by criminals. In carrying out their duty to provide a safe system of work and a safe working place, employers should, therefore, have regard for and safeguard their staff against the risk of injury from violent criminals.
The HSE recommends the following four-point action plan:
Find out if there is a problem;
Decide on what action to take;
Take the appropriate action;
Check that the action is effective.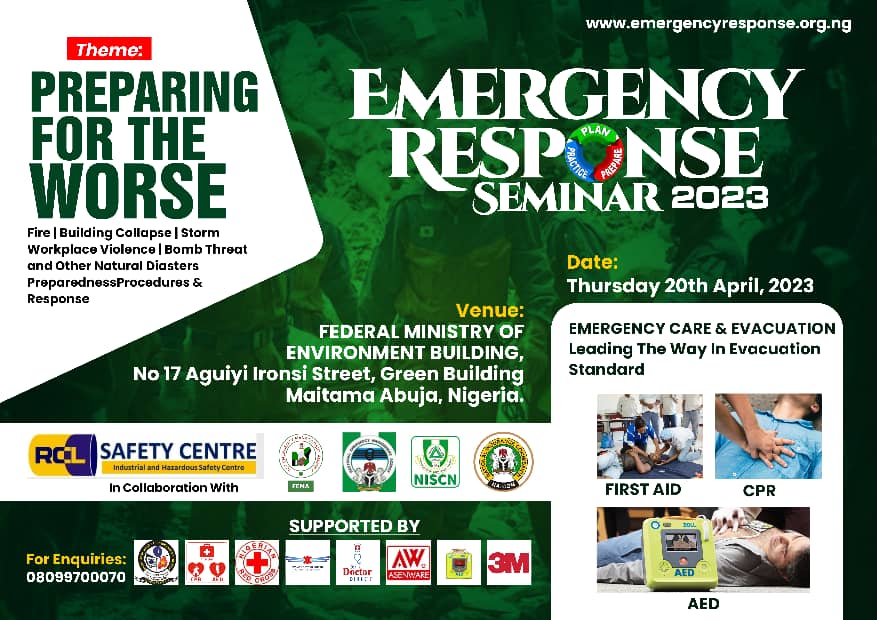 Find Out If There Is A Problem : This involves a risk assessment to determine what the real hazards are. It is essential to ask people at the workplace; sometimes, a short questionnaire may be useful. Record all incidents to get a picture of what is happening over time, ensuring that all relevant details are recorded. The records should include the following:
a description of what happened;
details of who was attacked, the attacker, and any witnesses;
the outcome, including how people were affected and how much time was lost;
information on the location of the event.
Owing to the sensitive nature of some aggressive or violent actions, employees may need to be encouraged to report incidents and be protected from future aggression.
All incidents should be classified to analyze the trends can be examined.
Consider the following:
fatalities;
major injury;
Less severe injury or shock which requires first-aid treatment, outpatient treatment, time off work, or expert counseling;
Threat or feeling of being at risk or in a worried or distressed state.
2. Decide On What Action To Take : It is important to evaluate the risks and decide who may be harmed and how this will likely occur. The threats may be from the public, co-workers at the workplace, or maybe from visiting customers' homes. Consultation with employees or other people at risk will improve their commitment to control measures and make the precautions more effective. The level of training and information provided, together with the general working environment and the job's design, all significantly influence the level of risk.Those people at risk could include those working in the:
reception or customer service points;
enforcement and inspection;
lone working situations and community-based activities;
front-line service delivery;
education and welfare;
catering and hospitality;
retail petrol and late-night shopping operations;
leisure facilities, especially if alcohol is sold;
healthcare and voluntary roles;
policing and security;
mental health units or in contact with disturbed people;
Cash handling or control of high-value goods.
Consider the following issues:
quality of service provided;
design of the operating environment;
type of equipment used;
designing the job.
Some violence may be deterred if measures suggest that any violence may be recorded. Many public bodies use the following measures:
informing telephone callers that their calls will be recorded;
displaying prominent notices that violent behavior may lead to the withdrawal of services and prosecution;
using CCTV or security personnel.

Quality Of Service Provided : The type and quality of service provision significantly affect the likelihood of violence occurring in the workplace. Frustrated people whose expectations have not been met and are treated in an unprofessional way may believe they have the justification to cause trouble.
Sometimes circumstances are beyond the control of the staff member, and potentially violent situations need to be defused. Correct skills can turn a dissatisfied customer into a confirmed supporter by carefully responding to their concerns. The perceived lack of or incorrect information can cause significant frustration.
Design Of The Operating Environment
Personal safety and service delivery are closely connected and have been widely researched recently. This has resulted in many organizations altering their facilities to reduce customer frustration and enhance sales. Interestingly, most service points experience less violence when removing barriers or screens. Still, the transition needs to be carefully planned in consultation with staff, and other measures adopted to reduce the risks and improve their protection.
The layout, ambiance, colors, lighting, background music, furnishings, comfort, information, things to do while waiting, and smell all have a major impact. Queue-jumping causes a lot of anger and frustration and needs effective signs and proper queue management, which can help to reduce the potential for conflict.
Wider decks raised floors and access for special needs, escape arrangements for staff, carefully arranged furniture, and screening for staff areas can all be utilized.
Type Of Security Equipment Used : A large amount of equipment is available, and expert advice is necessary to ensure that it is suitable and sufficient. Some measures that could be considered include the following:
Access control to protect people and property. There are many variations, from staffed and friendly reception barriers with swipe cards and simple coded security locks. The building layout and design may well partly dictate what is chosen. People inside the premises need access passes so they can be identified easily.
Closed-circuit television is one of the most effective security arrangements to deter crime and violence. Because of the high cost of the equipment, it is essential to ensure that proper independent advice is obtained on the type and the extent of the system required.
Alarms – there are three main types:
Intruder alarms fitted in buildings to protect against unlawful entry, particularly after working hours;
Panic alarms are used in areas such as receptions and interview rooms covertly located so that they can be operated by the staff member threatened;
Personal alarms are carried by an individual to attract attention and temporarily distract the attacker.
Radios and pagers can be a great asset to lone workers, but special training is necessary, as good radio discipline requires special language and codes.
Mobile phones effectively communicate and keep colleagues informed of people's movements and problems, such as travel delays. Key numbers should be inserted for rapid use in an emergency.
Job Design
Many things can be done to improve how the job is carried out to improve security and avoid violence. These include:
using cashless payment methods;
keeping money on the premises to a minimum;
a careful check of customer or client's credentials;
careful planning of meetings away from the workplace;
teamwork where suspected aggressors may be involved;
Regular contact with workers away from their base. There are special services available to provide contact arrangements;
avoidance of lone working as far as is reasonably practicable;
Thinking about how staff who have to work shifts or late hours will get home. Safe transport and/or parking areas may be required;
Setting up support services to help victims of violence and, if necessary, other staff who could be affected. They may need debriefing, legal assistance, time off work to recover, or counseling by experts.
For example, a general hospital's busy accident and emergency department must balance staff protection from violent attacks with the need to offer patients a calm and open environment. Protection could be given to staff by installing wide counters, coded locks on doors, CCTV systems, panic buttons, and alarm systems. The employment of security staff and strict security procedures for storing and issuing drugs are two further precautions such departments take. Awareness training for staff to recognize early signs of aggressive behavior and effective counseling service for those who have suffered from violent behavior should be provided.
3. Take The Appropriate Action : The arrangements for dealing with violence should be included in the safety policy and managed like any other aspect of the health and safety procedures. Action plans should be drawn up and followed using the appropriate consultation arrangements. The police should also be consulted to ensure they are happy with the plan and prepared to play their part in providing backup and the like.
4. Check That The Action Is Effective : Ensure that the records are maintained, any reported incidents are investigated, and suitable action is taken. The procedures should be regularly audited and changed if they are not working properly.
You can get more training from RCL Safety Centre thru https: www.safetycentre.ng/training_register
At RCL Safety Centre this training is also available in different Nigerian languages like PIDGIN,YORUBA,HAUSA AND IGBO
Our company (RCL Safety Centre) is an indigenous company dedicated to Health, Safety and Environment Training and Services.
We are technical partners of the National Industrial Safety Council of Nigeria (NISCN) as well as approved training partners of most major International Occupational Safety and Health organizations like NEBOSH, and corporate members of ISPON (Institute of Safety Professionals of Nigeria) with thousands of personnel trained in various areas till date.
For more information visit our website: www.safetycentre.ng
Email: sale@safetycentre.ng or mma@safetycentre.ng
Contact us on: 08099700070, 09057666623 or 08164363532