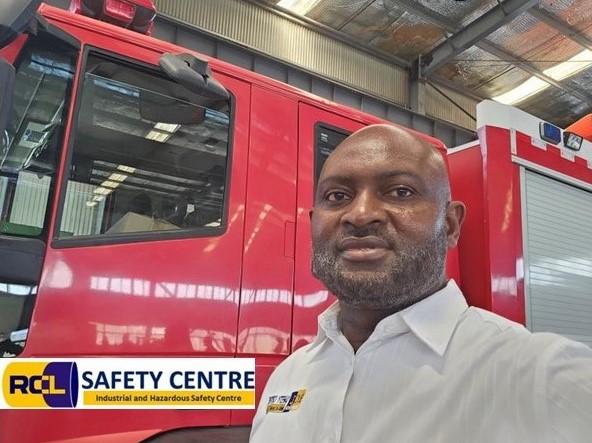 RCL Safety Centre introduces in-country assembled fire trucks with guaranteed local support, maintenance and fire drills.
Lagos, Nigeria — July 5th, 2023— RCL Safety Centre the global leader in Industrial Safety Products and emergency response, announces the launch of its new initiative— in-country assembled fire trucks with guaranteed local support, maintenance and fire drills —for organizations and institutions individuals who believe in a culture of prevention lives and properties as well as quick response to fire incidents.
Fire trucks are undeniably one of the most effective firefighting apparatus. The primary purposes of a fire truck include transporting firefighters, chemical(s) and water to an incident as well as carrying equipment for firefighting operations.
To help preserve lives and properties of organizations, RCL Safety Centre fire trucks are available in single, dual or triple agents combining water, powder and chemicals with low- or high-pressure pumps to suit industrial or community applications. Trainings and routine drills are provided to guarantee round the clock readiness.
Our aim is partner with relevant authorities and agencies to provide fire trucks in every market, airports, refineries, fuel depots, industrial and residential estates etc. and to have the best vehicle(s) to respond to the risks in their area. For instance, when Fire Control receives a call to an incident the nearest fire station does not respond in isolation, as they often do and can be easily overwhelmed. Our plan is to ensure that the resident fire truck(s) acts as a first responder while the needed support from nearby communities responds in addition.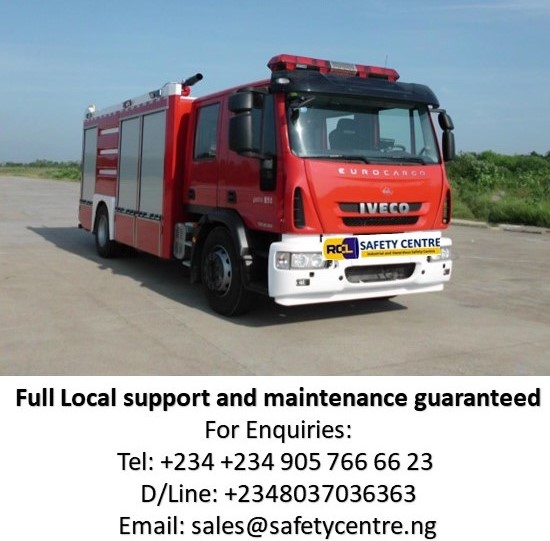 Speaking of the fire trucks, Joe Oduah CEO of RCL Industrial Safety Centre Ltd, said, "We've already established ourselves as a leader in industrial safety solutions, we are offering quick and cost-effective options to organizations without organizations having to incur the additional cost and time of importing fire trucks from abroad. Our local support and maintenance programs are guaranteed to have your equipment fully functional and responsive.
About RCL Safety Centre
RCL Safety Centre is an international Health and Safety Centre dedicated to Industrial and Hazardous Safety Services to the Manufacturing, Petrochemical, Oil and Gas, Marine Industries etc.