When it comes to fire, rescue, and emergency product needs, we make safety and durability our number one priority.
That's why  Rcl Industrial Safety Centre Ltd focuses on creating reliable solutions for firefighters and fire trucks. From our  interior and exterior LED lighting systems to our  Rcl Industrial Safety Centre Ltd roll-up doors, and ArtLIFT™ lifting devices, the solutions that can dramatically enhance the safety of your fire trucks.
Fire truck safety is critical due to the nature of the work and the many interactions that fire trucks will have with civilians during emergency response requests.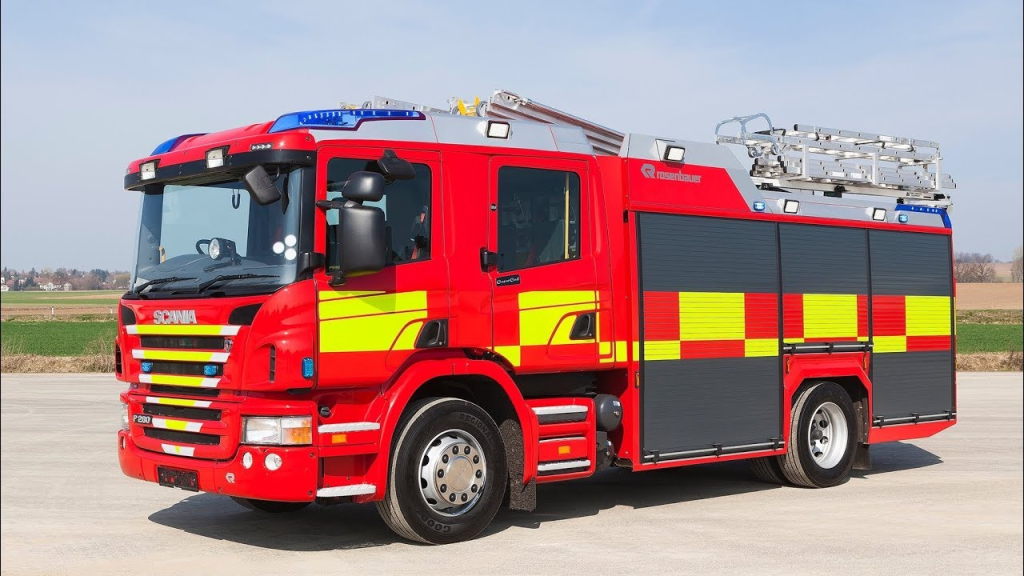 Top 2 Important Safety Components of Fire Trucks
1. Roll-Up Doors
One of the major benefits of a Roll-Up Door is that you never lose sight of the incident!
With Rcl Industrial Safety Centre Ltd, you can be assured that your fire trucks are safe and provide easy access to all the gear necessary for emergency responses. Our doors have been designed specifically for the needs of firefighters.
Some features include:
A unique ball and socket design – the strongest in the industry
Bottom flange cut-outs for easy opening and access with gloved hands
Smooth interior walls that prevent equipment hang-ups
Integrated compartment lighting system
With a purpose-built design and reliable performance,  Rcl Industrial Safety Centre Ltd provides safe, reliable, and effective roll-up doors that help you respond to emergencies more effectively. And with secure locking mechanisms, you can rest assured that your gear will be safe.
2. Lighting
Interior and compartment lighting are both critical for a safe fire truck. Firefighters must often grab gear in dark, difficult environments, so a bright and reliable LED lighting solution is essential to help firefighters stay safe, and ensure they get the equipment they need to perform their duties.
For the exterior of the vehicle, we offer a wide variety of versatile products, such as the new high output H20 perimeter lighting, each of which is custom-tailored for the needs of the emergency vehicle market and Portable fire pump sets are equipped with high performance 4- stroke air-cooled engine and centrifugal pump, with light weight compact structure, easy start, quick water, low fuel consumption, high pressure, large flow, high lift, work stable and reliable characteristics, it is flexible on narrow road, lane and places. It is suitable for city fire brigade, professional fire brigade, forest fire brigade, volunteer fire brigade, inflammable and explosive enterprises, cultural properties, large warehouse, oil depots, stations, port, ships, temples, goods yards, forest etc. it is also the ideal equipment for flood drainage, drought remote water supply, site washing, etc.
Firefighters require reliable, bright light throughout emergency situations. Whether they're equipping themselves for entry into a burning home or treating an injured victim, adequate lighting is critical for their safety. Alternative colors such as red and blue can also alleviate night blindness.
Contact us today to learn more about our custom doors and lighting solutions, to see how you can enhance the safety of first responders by implementing these products into your fleet of firetrucks!
Fire Protection Services from RCL Safety Centre
Whether you need Fire Trucks, smoke detectors, fire extinguishers, or an automatic sprinkler system installed at your commercial property, we have you covered. We have been protecting people and property from fire damage, and our experience shows in our excellent work! We are known for our superb customer service, our expertise, and our reliability.
For more information on how we can help your residential or commercial property, visit us www.safetycentre.ng or give us a call at 09057666623, 08098600070, D/Line: 08037036363.
Follow us on social media @safetycentre.ng @emergencyresponse.ng
Our services cover nationwide!