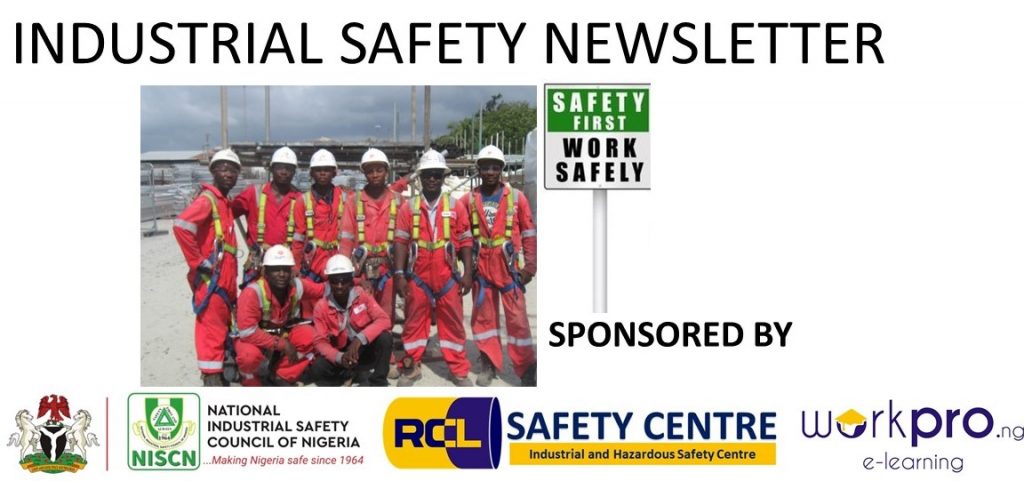 All workplace accidents and incidents should be reported, documented, and investigated. This includes any situation in which:
an employee was injured or died
property or equipment damage occurred
an employee became ill while at work due to a possible reaction of workplace conditions
any other person (not an employee) was injured or became ill as a possible result of actions caused by the company or an employee
an employee was in a motor vehicle accident while driving for their job
a near-miss occurred that could have resulted in injury, death, or property damage
A hazard reporting program should also be in effect in every workplace. If any employee sees or has knowledge of any potentially unsafe workplace situation, they must be provided a way to report the hazard to management.
What is Reporting of Incident, Disease and Dangerous Occurrences Regulations (RIDDOR) ?
RIDDOR is the law that requires employers, and other people in control of work premises, to report and keep records of:
■ work-related accidents which cause death;
■ work-related accidents which cause certain serious injuries (reportable injuries);
■ diagnosed cases of certain industrial diseases; and
■ certain 'dangerous occurrences' (incidents with the potential to cause harm).
Why report is necessary ?
Reporting certain incidents is a legal requirement. The report informs the enforcing authorities (HSE, local authorities and OSH dept. Ministry of Labour and Employment ) about deaths, injuries, occupational diseases and dangerous occurrences, so they can identify where and how risks arise, and whether they need to be investigated. This allows the enforcing authorities to target their work and provide advice about how to avoid work-related deaths, injuries, ill health and accidental loss. Also note the following points:
1. Incident reporting provides a process in which the situation can be corrected in order to prevent similar incidents from occurring in the future.
2. If management is not aware of what kinds of problems are occurring in the workplace that may cause or have already caused injury or property damage, then it is impossible to create improved processes that will protect the workers.
3. Prompt medical attention may be needed to ensure a minor injury doesn't become worse, develop into an infection or become life-threatening.
4. When a minor incident or a near miss is ignored (not reported), the workplace is at an even greater risk for an even more serious incident to occur in the future because the hazard or inefficient process was never provided a chance to be corrected.
5. Documenting all incidents allows a company to track patterns, realize trends, and discover anomalies.
6. Often, a correction implemented to solve a safety hazard or prevent an incident can be translated to process and production improvements.
7. With completed incident reports, a company can protect themselves from undue lawsuits. Without a complete record of what actually happened, there is not much the company can provide in defense, if needed.
8. Reporting a near miss or a minor incident is cheaper than dealing with the costs associated with a major injury, equipment failure, fatality or significant property damage.
9. Feedback from incidents that are reported provides a way to encourage employee participation in the workplace safety improvement strategies.
10. Incident reporting is a key habit that creates a stronger safety culture.
What must be reported?
Work-related accidents
For the purposes of RIDDOR, an accident is a separate, identifiable, unintended incident that causes physical injury. This specifically includes acts of nonconsensual violence to people at work. Not all accidents need to be reported, a RIDDOR report is required only when:
■ the accident is work-related; and
■ it results in an injury of a type which is reportable (as listed under 'Types of reportable injuries').
When deciding if the accident that led to the death or injury is work-related, the key issues to consider are whether the accident was related to:
■ the way the work was organized, carried out or supervised;
■ any machinery, plant, substances or equipment used for work; and
■ the condition of the site or premises where the accident happened.
If none of these factors are relevant to the incident, it is likely that a report will not be required.
Types of reportable injury
Deaths
All deaths to workers and non-workers must be reported if they arise from a work-related accident, including an act of physical violence to a worker. Suicides are not reportable, as the death does not result from a work-related accident.
Specified injuries to workers
The list of 'specified injuries' includes:
■ a fracture, other than to fingers, thumbs and toes;
■ amputation of an arm, hand, finger, thumb, leg, foot or toe;
■ permanent loss of sight or reduction of sight;
■ crush injuries leading to internal organ damage;
■ serious burns (covering more than 10% of the body, or damaging the eyes, respiratory system or other vital organs);
■ scalpings (separation of skin from the head) which require hospital treatment;
■ unconsciousness caused by head injury or asphyxia;
■ any other injury arising from working in an enclosed space, which leads to hypothermia, heat-induced illness or requires resuscitation or admittance to hospital for more than 24 hours.
Over-seven-day injuries to workers
This is where an employee, or self-employed person, is away from work or unable to perform their normal work duties for more than seven consecutive days (not counting the day of the accident).
Injuries to non-workers
Work-related accidents involving members of the public or people who are not at work must be reported if a person is injured, and is taken from the scene of the accident to hospital for treatment to that injury. There is no requirement to establish what hospital treatment was actually provided, and no need to report incidents where people are taken to hospital purely as a precaution when no injury is apparent.
If the accident occurred at a hospital, the report only needs to be made if the injury is a 'specified injury' .

Reportable occupational diseases
Employers and self-employed people must report diagnoses of certain occupational diseases, where these are likely to have been caused or made worse by their work. These diseases include :
■ carpal tunnel syndrome;
■ severe cramp of the hand or forearm;
■ occupational dermatitis;
■ hand-arm vibration syndrome;
■ occupational asthma;
■ tendonitis or tenosynovitis of the hand or forearm;
■ any occupational cancer;
■ any disease attributed to an occupational exposure to a biological agent.

Reportable dangerous occurrences
Dangerous occurrences are certain, specified 'near-miss' events (incidents with the potential to cause harm). Major industrial accidents involving dangerous substances pose a significant threat to human health and the environment. Such accidents can give rise to serious injury to people or serious damage to the environment, both on and off the site of the accident For example:
An explosion or fire involving a dangerous substance occurring in an establishment which resulted in the stoppage of any part of the establishment or suspension of normal work in that establishment for more than 24 hours.
The uncontrolled or accidental release or the escape of any dangerous substance from any apparatus, equipment, pipework, pipe-line, process plant, storage vessel, tank or tanker, which, having regard to the nature of the substance and the extent and location of the release or escape, might have been liable to cause –

(a) serious injury consequences to human health;
(b) serious damage to the environment; or
(c) damage to property; to the extent that it had the potential to cause a major accident.
Plant or equipment coming into contact with overhead power lines.
Unintended collapse of any building or structure under construction alteration or demolition where over 5 tonnes of material falls; a wall or floor in a place of work; any false work.
Collapse, overturning or failure of load-bearing parts of lifts and lifting equipment
Reportable gas incidents
If you are a distributor, filler, importer or supplier of flammable gas and you learn, either directly or indirectly, that someone has died, lost consciousness, or been taken to hospital for treatment to an injury arising in connection with the gas you distributed, filled, imported or supplied, this needs to be reported . If you are a gas engineer registered with a regulator body, you must provide details of any gas appliances or fittings that you consider to be dangerous to the extent that people could die, lose consciousness or require hospital treatment. This
may be due to the design, construction, installation, modification or servicing, and could result in:
■ inadequate combustion of gas; or
■ inadequate removal of products of the combustion of gas
■ an accidental leakage of gas
You can get more training from RCL Safety Centre thru https: www.safetycentre.ng/training_register
At RCL Safety Centre this training is also available in different Nigerian languages like PIDGIN,YORUBA,HAUSA AND IGBO
Our company (RCL Safety Centre) is an indigenous company dedicated to Health, Safety and Environment Training and Services.
We are technical partners of the National Industrial Safety Council of Nigeria (NISCN) as well as approved training partners of most major International Occupational Safety and Health organizations like NEBOSH, and corporate members of ISPON (Institute of Safety Professionals of Nigeria) with thousands of personnel trained in various areas till date.
For more information visit our website: www.safetycentre.ng
Email: sale@safetycentre.ng or mma@safetycentre.ng
Contact us on: 08099700070, 09057666623 or 08164363532