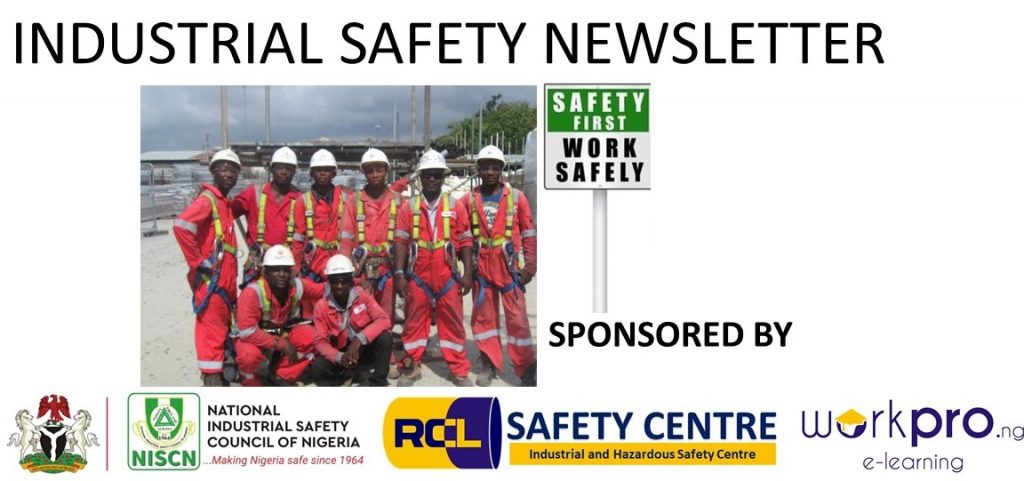 OSHA Regulations and Standard
While there are no explicit OSHA warehousing regulations, warehouse operations fall under the general industry requirements which include the following OSHA standards:
Hazard Communication – Warehouse operators should prepare and implement a written Hazard Communication (HazCom) program and warehouse workers who may be exposed to hazardous chemicals should know about them and how to protect themselves.
Emergency Action Plan (EAP) – If warehouse owners do not have an in-house fire brigade, then they should have a detailed plan describing the actions warehousing employees should take in the event of a fire or other emergency situations.
Fire Safety – Warehouse management employing more than 10 workers should have a written fire prevention plan, kept in the warehouse and made available to warehouse personnel for review.
Exit Routes – Warehouses should have at least two well-designed and well-constructed emergency exit routes—located as far away as practical from each other in case one is blocked by fire or smoke—that are regularly inspected for maintenance, safeguards, and operational features.
Walking / Working Surfaces – Warehouse and storage facility workers working at heights, especially on elevated platforms, should have fall protection systems to protect themselves from falls which is among the leading causes of serious work-related injuries and deaths.
Medical and First Aid – OSHA requires warehouse operators to provide medical and first-aid personnel and supplies commensurate with warehouse hazards such as faulty pallet racks and racking falls due to unsafe use of forklifts, among others.
10 Common Warehouse Hazards and Safety Best Practices
The below ten types of hazards that are common in warehouses are by no means an exhaustive list. The list incorporates common hazards found in warehousing operations and best practices to eliminate or mitigate the hazards. Every warehouse is different, so naturally, the hazards and best practices can vary greatly.
Please note that this post is not attempting to identify all hazards and safety best practices for the topics discussed.
Forklift Related Hazards
Forklifts are critical in a warehouse to efficiently move products around. They can prevent injuries by reducing the need for manual handling by workers, but they present severe hazards if improperly used. The National Safety Council reported that in 2019 there were 79 work-related deaths and 8,140 injuries across all industries involving forklifts. It is vital that safeguards are put into place for both the operators of this equipment as well as personnel working around forklift traffic.
Forklift-Related Best Practices
Forklifts should only be operated by a competent person who has completed certified training.
Always inspect the forklift daily for any damage.
Never operate faulty equipment.
Never overload the machine or operate it outside of what it was designed to do.
Never use a forklift as a man lift or ride.
Always use seatbelts when operating a forklift.
Never enter and exit the forklift with the forks raised.
Mark forklift travel paths and keep personnel from walking in these areas to prevent struck-by incidents.
2. Loading Docks
Products are typically loaded into and out of the warehouse through loading docks. Loading docks are elevated to allow the delivery trucks access directly into the facility. These areas can present hazards for workers, including struck-by incidents and falls. The BLS reported that nearly 6,600 employees missed work in 2018 due to incidents that occurred on loading docks, dock plates, and ramps.
Loading Docks Best Practices
Install fall prevention around docks when not in use to reduce the risk for falls to occur.
Use warning devices at the docks when fall prevention methods are not feasible.
Use dock plates when loading and unloading trailers to ensure there is no gap between the truck and dock where an employee could fall.
Use vehicle restraints to ensure the trailer does not move away from the dock edge while personnel are in or around the trailer.
Be cognizant when working on the loading dock to avoid falls from the elevated landing.
Do not climb up and down docks. Always use the proper entrance into and out of the warehouse.
Direct all foot traffic away from the dock door and path of any moving equipment.
Never put yourself between the dock and a moving truck or forklift.
When operating a forklift on a loading dock, it is important to be attentive and drive slowly to avoid running off the dock.
3. Conveyors
Conveyors, like forklifts, are standard in a warehouse to efficiently distribute products throughout the facility. With this increase in efficiency also comes additional hazards such as severe caught-in and struck-by injuries. The BLS reports that there are almost 9,000 injuries per year in the workplace due to conveyors.
Conveyors Best Practice
All moving parts on a conveyor should be properly guarded to prevent caught-in and between injuries.
Emergency stop switches and other safeguards should never be removed or altered.
Only trained employees should operate conveyors.
Conveyors should never be walked on or used to transport personnel unless specifically designed to do so.
Loose clothing or jewelry should be avoided around conveyors.
Avoid placing hair or body parts near the conveyor.
Use the proper lockout/tagout procedures when servicing the equipment or clearing a jam.
4. Hazardous Materials
For warehousing operations that handle hazardous materials, there are significant hazards that employees can come into contact with. Improper storage, handling, and disposal of chemicals can result in serious injuries and property loss. Too often, there are stories of warehouses going up in flames due to chemicals interacting with one another or poor storage practices. This recent story of a lithium battery storage facility is just one example of how intense these property loss incidents could be.
Hazardous Material Best Practice
The use of hazardous materials should be limited as much as possible.
Substitution of hazardous materials for less hazardous materials should occur whenever possible.
For operations that will utilize or store significant amounts of chemicals, the local emergency department should be notified and consulted with. There are often specific permitting and emergency planning requirements for these operations.
Inspect the chemical's safety data sheet before handling any chemical.
Always properly label any chemicals in the workplace.
Always use the appropriate personal protective equipment when working around hazardous materials or chemicals.
You can get more training from RCL Safety Centre thru https: www.safetycentre.ng/training_register
At RCL Safety Centre this training is also available in different Nigerian languages like PIDGIN,YORUBA,HAUSA AND IGBO
Our company (RCL Safety Centre) is an indigenous company dedicated to Health, Safety and Environment Training and Services.
We are technical partners of the National Industrial Safety Council of Nigeria (NISCN) as well as approved training partners of most major International Occupational Safety and Health organizations like NEBOSH, and corporate members of ISPON (Institute of Safety Professionals of Nigeria) with thousands of personnel trained in various areas till date.
For more information visit our website: www.safetycentre.ng
Email: sale@safetycentre.ng or mma@safetycentre.ng
Contact us on: 08099700070, 09057666623 or 08164363532