It is vital to use proper best practices when operating pallet trucks, because the safety of your employees depends on it. Manual pallet trucks are a very simple, cost-effective solution, but require greater manual force to operate. On the other hand, electric pallet trucks do the heavy lifting for you, making your job easier and more feasible when working on loads with heavy weights. Each type of pallet truck has its own safety concerns due to the different manner of use. Read on to learn more about safe usage of manual and electric pallet trucks.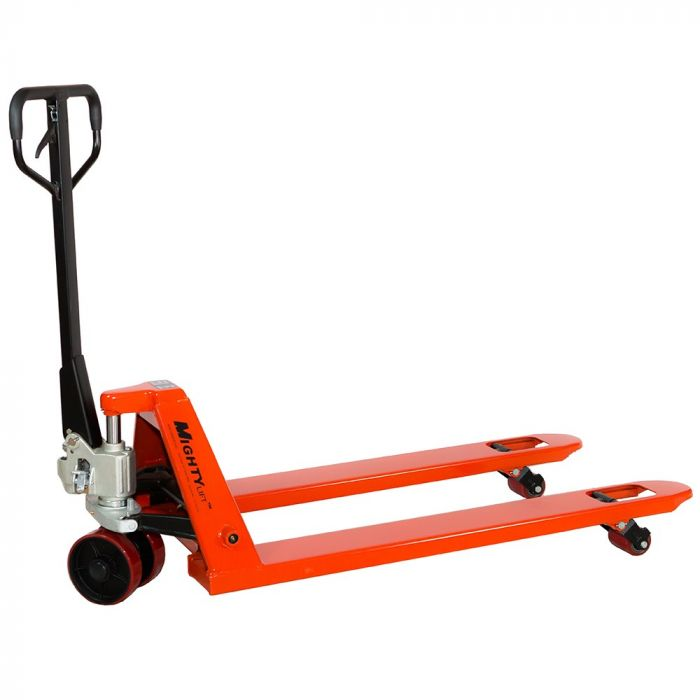 Pallet Truck Accidents and Injuries
You might think pallet truck accidents are rare, infrequent or minor in nature, but that's not what statistics show. Material handling is always risky, and a warehouse environment presents a high percentage of industrial accidents and injuries. Many incidents involve the improper or careless use of pallet trucks that resulted in serious injuries. The majority of pallet truck-related injuries are back strains. However, foot and hand crushes also often happen with improper pallet jack use.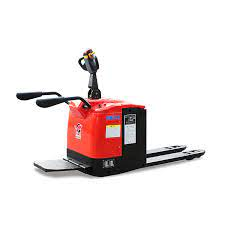 Electric Pallet Safety Tips You Can Use
A majority of electrical pallet jack accidents are avoidable. Put these tips to use the next time you're on the job:
1. Don't Overload the Machine : Mega-loads on electrical pallet jacks are not safe under any circumstances. Always check your pallet jack's load limits before using. If you can't find the information, check with your safety supervisor.
2. Ensure the Cargo is Secure : Pallets and all items on them should be secured. A slight misalignment of the pallets can do serious damage. Listen for cracking or splintering signs – these can be red flags that there is a misalignment. Then be sure to check the pallet for damage. 
3. Watch Your Speed : Electrical pallet jacks have a turtle-like top speed of about four miles per hour. While it may seem slow, it's plenty fast enough to cause an accident, especially when carrying a 4,000 lb. load.
4. Pay Attention to Warehouse Entries and Exits : Some warehouses have large plastic "flaps" for doors. Use caution when approaching. New drivers, not familiar with traffic flow, could accidentally exit or enter. Also, pay attention around corners. Approaching a corner too fast is an accident waiting to happen.
5. Properly Maintain Your Electrical Pallet Jack : Electrical pallet jacks require regular battery charges and checkups. Otherwise, safety and performance could be compromised.
6. Be Proactive in Preventing Accidents : Never place your feet underneath the electrical pallet jack. Don't pull it, either – always push unless moving on an incline. When on an incline, move in reverse. Be mindful of pinch points to keep your hands safe.
You can get more training from RCL Safety Centre thru https: www.safetycentre.ng/training_register
At RCL Safety Centre this training is also available in different Nigerian languages like PIDGIN,YORUBA,HAUSA AND IGBO
Our company (RCL Safety Centre) is an indigenous company dedicated to Health, Safety and Environment Training and Services.
We are technical partners of the National Industrial Safety Council of Nigeria (NISCN) as well as approved training partners of most major International Occupational Safety and Health organizations like NEBOSH, and corporate members of ISPON (Institute of Safety Professionals of Nigeria) with thousands of personnel trained in various areas till date.
For more information visit our website: www.safetycentre.ng
Email: sale@safetycentre.ng or mma@safetycentre.ng
Contact us on: 08099700070, 09057666623 or 08164363532