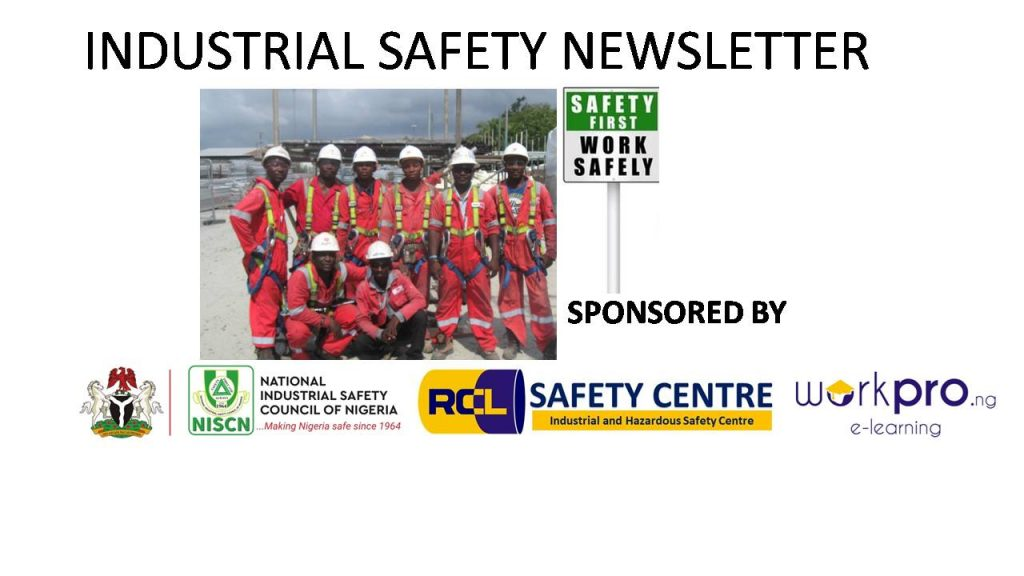 Kitchen safety awareness is crucial during food preparation and cooking, as well as during clean-up and daily living. Understanding the hazards present in the kitchen and taking simple precautionary steps can help you to avoid an accident or subjecting your family to a bout of food poisoning.
10 SAFETY TIPS FOR THE KITCHEN
A. Wear safe clothing and hair
The sleeves of your clothes should not be long if so, fold them back.
Loose clothes could get into the food or flame.
Long hair should be tied back and held in place with a net or scarf, so it doesn't enter the food or flame.
B. Human traffic in the kitchen
Do not rush around the kitchen especially when moving hot pots.
Keep kids and pets out of the kitchen. They are a distraction and can hurt themselves or you.
If you are teaching kids to cook, no cutting, heating or use of appliances for them until they are old enough.
Make sure there is always a vigilant adult with kids in the kitchen.
Teach children to respect the kitchen and fire, nothing there is a toy.
C. Concentration and Distraction
Do not cook under the influence of drugs, medications that can alter the state of your mind, cause drowsiness etc.
Do not cook under the influence of alcohol.
When under extreme stress, take care of yourself first before venturing into the kitchen to cook, remember, self-preservation is the first law of nature.
Do not make unnecessary and extensive phone calls while cooking.
Always make sure all oven and cooker dials are turned off when you finish cooking.
For kerosene stoves, wood or charcoal burners, be sure that there is no life flame burning or smouldering when you finish cooking.
Recheck your cooker dials and stove before going to bed. I always pass through my kitchen on my way out of the house.
D. Know your limits and don't take undue risks. 
Be careful and know your limits when lifting heavy pots especially hot ones.
Do not underestimate the weight of the pot.
Use oven mitts, dish cloth or kitchen napkins to lift or handle hot pots and pans.
Also, when pulling things out of the microwave, they can be surprisingly hot.
Do not use the end of your wrapper or a wet cloth to carry hot pots or pans. A wet fabric will transmit heat more readily than a dry one.
Never leave home while food is cooking on the cooker or oven even if you think it is just for a short while or a short distance, like seeing someone off, you could be held up. An exception is slow cookers which should be put on top of a heatproof place e.g cooker top.
Do not try to catch a falling pot of boiling food or a knife.
E. Knives
Treat knives with respect.
Use sharp knives and never blunt ones. Sharp knives are safer than blunt ones, they will not slip when cutting.
Go slowly when cutting with a knife until you have learnt to cut like a chef and even then until you are confident enough.
Handle your knives with dry hands. Both knife handle and your palms should be dry.
Always point your knife downwards when holding it or walking with one in your hand.
Do not put knives in a sink or bowl of soapy water, you might not remember it is there.
Store knives in a block or drawer.
Do not throw a knife at someone or into some place, just don't throw knives.
Do not try to catch a falling knife.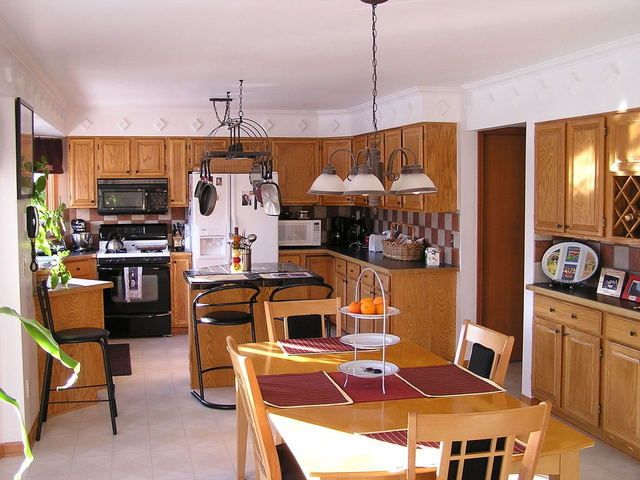 F. Equipment (Appliances) safety
Read instructions for appliances and follow carefully.
Unplug appliances when not in use.
Change frayed cords of appliances.
Be sure cords of appliances are not hanging loosely over the counter.
Do not put electrical appliances in or near water to avoid electric shocks.
Do not handle sockets and switches with wet hands.
Always service, clean and be sure appliances are in good working condition to avoid accidents and fires.
Do not put fingers into blenders, food processors, mixers and grinders, if you must, unplug from socket.
Don't use any metal utensil to bring out toast from a toaster it could lead to an electric shock.
Clean microwave ovens, ovens, and toaster crumb tray.
G. Kitchen floor and counters
Clean spills, water, oil, food, cooking spray, kerosene etc. on the floor as soon as they happen to prevent falls which might involve falling into something dangerous.
Do not leave toys or utensils lying on the floor.
Use a stepping stool to reach high and hard to see places, this can prevent you from knocking something down which can land on your head.
H. Burns
Steam can burn just like boiling water, so when opening a pot of boiling liquid, pull cover towards you.
Be careful when opening hot food parcels straight out of the oven.
When pouring out hot food into a sieve e.g pasta, rice, pour away from you and always wear a mitt or use a dishcloth.
I. Hazards
Do not spray any aerosol (insecticide etc.) when there is a naked flame in the kitchen.
Always extinguish your matches properly before throwing it into the bin. (I leave mine on the stove top until I am done cooking then I wipe with water when I am cleaning the cooker).
Pot handles should always be turned away from the front of the cooker, so children can't reach it or adults bump into it.
Store dangerous cleaning agents and chemicals in a very safe place, if possible locked.
Place gas cylinders far away from the cooker, where possible outside.
J. Fire
Have a functioning fire extinguisher handy.
It should be serviced regularly.
Every member of your household should know how to use it.
When putting out a fire with a fire extinguisher, aim at the base of the fire and not the flame itself.
To extinguish oil/grease or electric fire, use baking soda, detergent or fire extinguisher, never ever use water.
If the hot oil in a pot or pan catches fire, cover with a non-glass pot cover to starve the fire of needed oxygen then turn off the burner. You can also use baking soda, even salt but never water.
For a microwave fire, turn microwave oven off and shut the door, the fire will be starved of oxygen and go off.
For the oven, use baking soda or fire extinguisher.
Do not use a cloth to whack the fire, it will fan it and make it grow.
Do not pour kerosene into your stove when the stove is lighted, it can explode.
Keep oven mitts, dishcloth, kitchen napkin etc. away from the stoves and ovens.
If all fails and the fire is spreading, get everyone out and call your local fire service.
You can get more training from RCL Safety Centre thru https: www.safetycentre.ng/training_register
At RCL Safety Centre this training is also available in different Nigerian languages like PIDGIN,YORUBA,HAUSA AND IGBO
Our company (RCL Safety Centre) is an indigenous company dedicated to Health, Safety and Environment Training and Services.
We are technical partners of the National Industrial Safety Council of Nigeria (NISCN) as well as approved training partners of most major International Occupational Safety and Health organizations like NEBOSH, and corporate members of ISPON (Institute of Safety Professionals of Nigeria) with thousands of personnel trained in various areas till date.
For more information visit our website: www.safetycentre.ng
Email: sale@safetycentre.ng or mma@safetycentre.ng
Contact us on: 08099700070, 09057666623 or 08164363532