Creating a safe workplace for your employees isn't something that just happens by osmosis. Instead, it takes a concerted effort from management to set and maintain safety standards and guide and educate employees. Workplace safety communication is a critical part of this – there's little point in having policies and procedures if people don't know about them and don't know what's expected of them.
10 strategies for workplace safety communications
1. Create a communication plan
To maximize the effect of your safety communications, having a clear plan to follow is the best place to start. This will give you strategic, actionable goals rather than just sending out ad hoc information at random. Your plan should identify potential communication safety topics and how and when you will communicate them.
2. Target information to the right audience(s)
When people receive too much information, they can quickly tune out or ignore future messages from the sender. This is particularly true when people are sent irrelevant information. If you have specific health and safety messages for different groups of workers, it makes sense to only target those employees with that information.
For example, employees working with chemicals in a plant may need  specific chemical safety information, which is irrelevant to people working in a corporate office in another location.
3. Schedule shift overlaps
If you have continuous manufacturing or other operations that happen in shifts across the day, it's crucial to ensure that there is a mechanism to share information between the different work teams, particularly if there have been any safety concerns, hazards, near misses, or accidents. A lot of companies schedule shift overlaps of anywhere from 15 to 30 minutes where employees and managers working different shifts can share important information.
4. Put safety on the meeting agenda
If your employees have regular team meetings – weekly or monthly – make safety a standing item on the meeting agenda. In my workplace, we include a health and safety tip on the agenda every fortnight to ensure people remember what they need to do to be safe and remind them of various health and well-being resources that the company offers.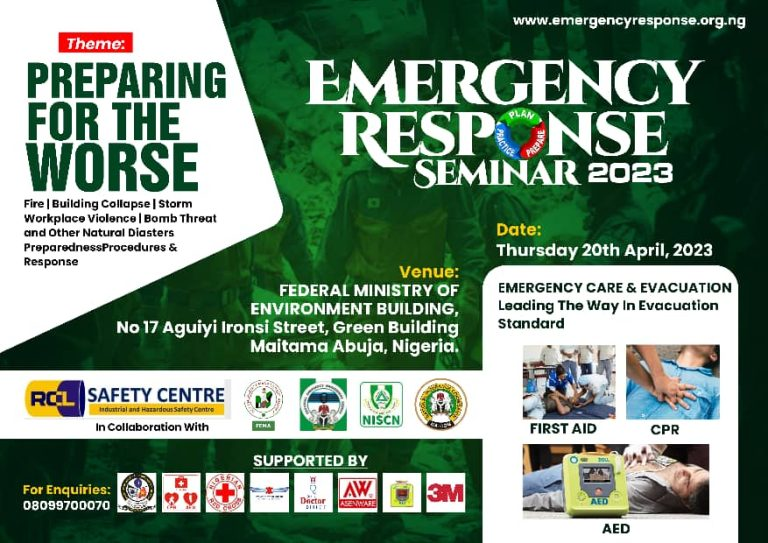 5. Use marketing strategies for your internal team
A great way to communicate health and safety messages for the workplace is to deploy the same methods and tactics that you would with an external marketing campaign but focus on employees as your target market instead. Marketing campaigns are often visual (think videos, displays, wallpapers, posters, signage and more) with catchy, easy-to-remember slogans and messaging.
6. Put safety signage where it needs to be seen
When you have potential hazards and risks or you need to remind people how to safely use equipment, you should have signage placed where it needs to be seen. This is one of the last changes you have to remind people to be safe before a potential accident takes place.
7. Training sessions count as communication
When you're training staff, you're actively communicating with them, so getting the communication right is important. When it comes to safety messaging, you need to explain to them clearly what the risks are to their safety and the safety of others if they fail to observe protocols or report hazards. Make sure the information you are providing in training sessions is clear and easy to understand.
8. Use a range of communications channels and tools
Communicating regularly using a range of different channels is the best practice in a workplace safety communication. It helps ensure that your messages will be seen so you can keep employees safe. People have different communication preferences and the logistics of when, where and how they work can also influence how they should receive communication which means you should never rely on a one-size-fits-all approach to your safety communications.
9. Listen to your employees
Communication is a two-way street. It's important to have mechanisms in place to capture the feedback of your employees. This can include surveys, polls, face-to-face consultations, workshops, focus groups, and question and answer sessions. After all, your employees are the ones on the front line so will likely have views on how well safety is going. It's also critical to have mechanisms where hazards, near misses and incidents, can be reported in real time.
10. Inject realism into your communications
Sometimes safety messaging can be high-level and abstract messaging that doesn't really cut through with employees. Share real safety communication examples (from your own company or others in your industry) about what happens when things go wrong – case studies and incident reports can help you to illustrate this.

Communication barriers
There can be a number of obstacles that get in the way of your safety communication to employees. This can cause communication to be ineffective or to break down entirely.
Common pitfalls to beware of include:
Sending too much information at once
Sending information that lacks clarity
Sending information that is confusing
Failing to tell employees what they must do
Individual managers who are not good at communicating important information with their teams
Internal information silos when different teams or departments don't share critical information
Failing to take the concerns and priorities of employees into account
Using the wrong communication channels and failing to reach the right people
Not communicating quickly when there is a hazard.
You can get more training from RCL Safety Centre thru https: www.safetycentre.ng/training_register
At RCL Safety Centre this training is also available in different Nigerian languages like PIDGIN,YORUBA,HAUSA AND IGBO
Our company (RCL Safety Centre) is an indigenous company dedicated to Health, Safety and Environment Training and Services.
We are technical partners of the National Industrial Safety Council of Nigeria (NISCN) as well as approved training partners of most major International Occupational Safety and Health organizations like NEBOSH, and corporate members of ISPON (Institute of Safety Professionals of Nigeria) with thousands of personnel trained in various areas till date.
For more information visit our website: www.safetycentre.ng
Email: sale@safetycentre.ng or mma@safetycentre.ng
Contact us on: 08099700070, 09057666623 or 08164363532