Types of Hand Protection Gloves – II
6. Kevlar Gloves : Kevlar is a heat-resistant para-aramid synthetic fiber with a molecular structure of many inter-chain bonds that gives it its strength. This material has had a considerable impact on industrial hand protection, since it allows for the creation of lightweight and durable gloves with remarkable resistance to cuts and abrasions.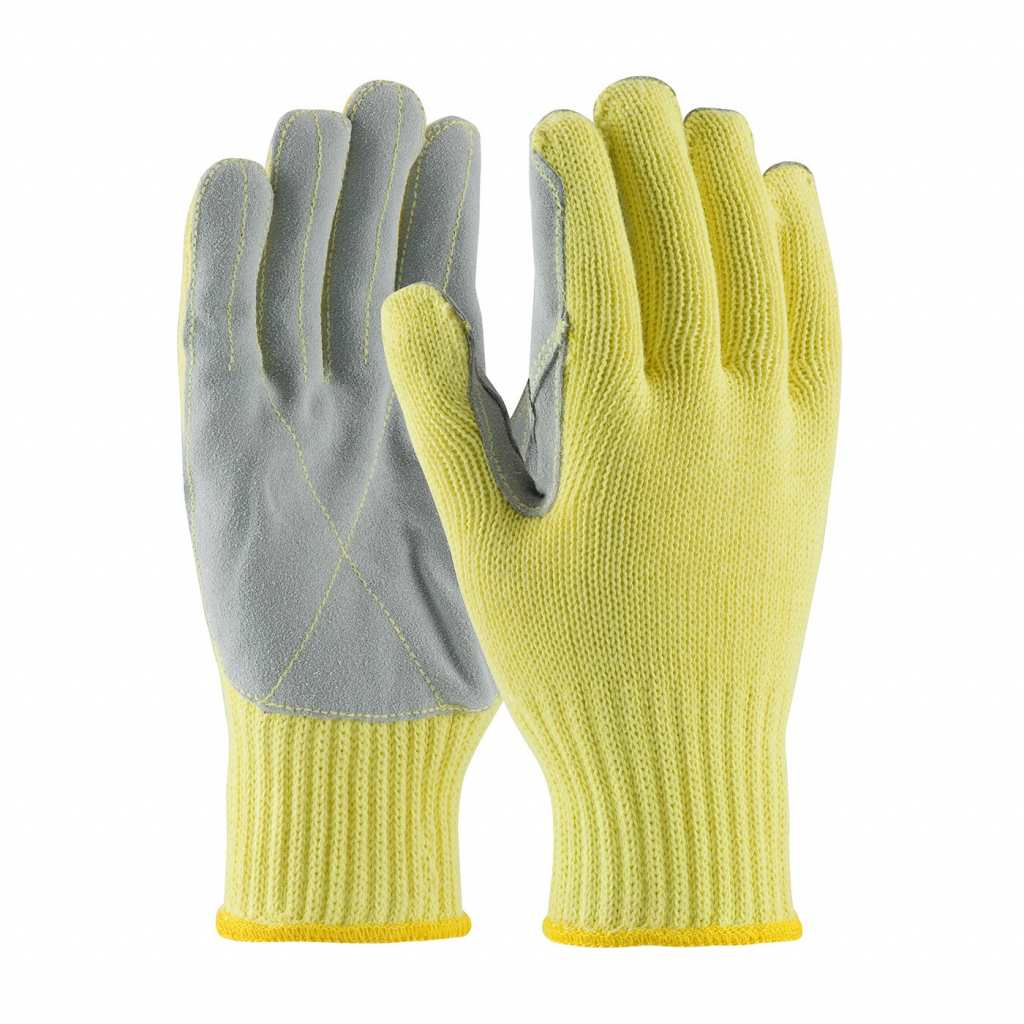 Kevlar is also used to make cut-resistant liners to support a variety of other glove styles.
7. Puncture-Resistant Gloves : These gloves are dedicated specifically to preventing a puncture to the hands. These can be woven Kevlar gloves or gloves which have been manufactured to emulate fish skin. The latter uses a scale- or flake-like structure to deflect penetration from needles, shards, and other puncture hazards.
8. Impact-Resistant and Vibration-Resistant Gloves: Vibrations may seem harmless, but prolonged exposure to them can cause harm. Safety professionals are becoming more and more aware of hand-arm vibration syndrome (HAVS) and the need to protect workers from it.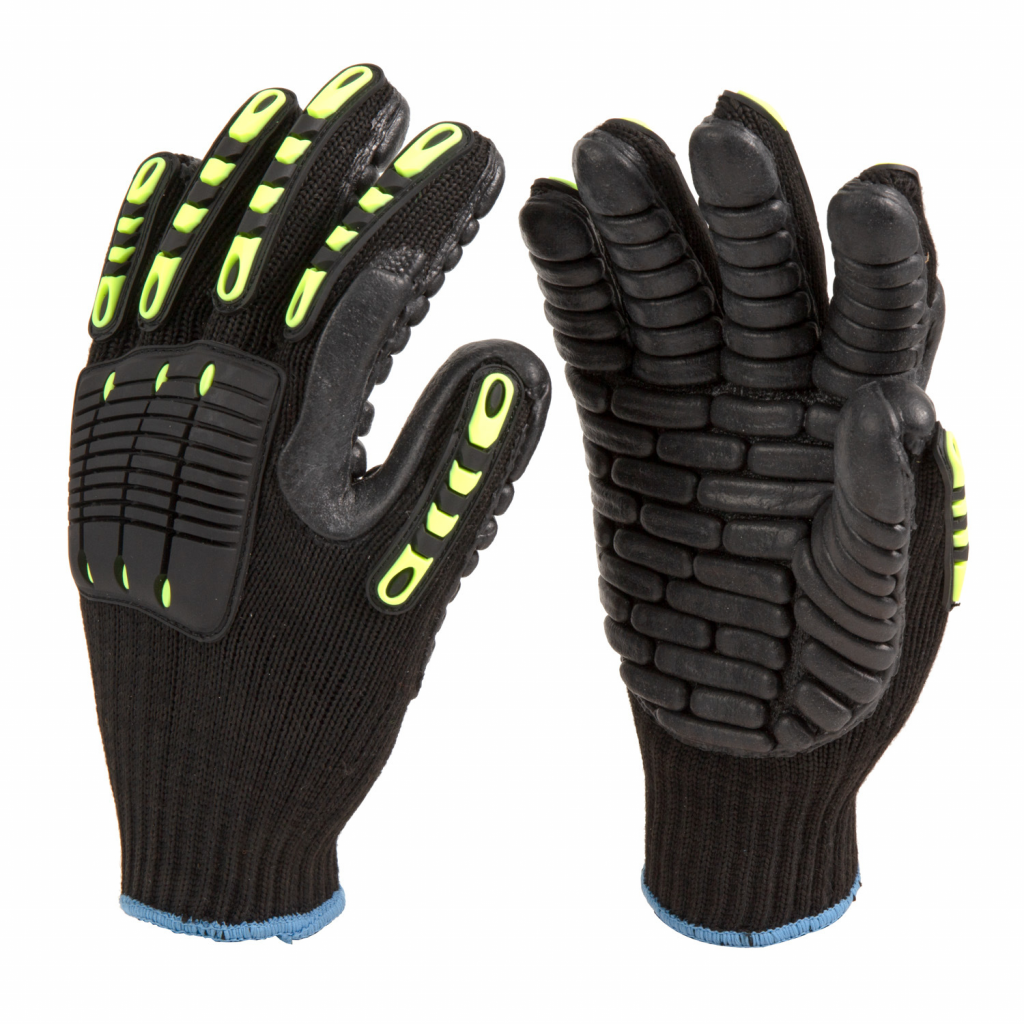 Some of that protection comes in the form of personal protective equipment. Specifically, gloves that absorb impact and reduce the hand's exposure to vibrations. Vibration-resistant gloves are used in fabrication work, where workers might make frequent use of grinders over the course of a shift. They are also prevalent in the construction and automotive industries, where jackhammers and other pneumatic tools might be used for extended periods of time.
9. Chemical and Liquid-Resistant Gloves : Chemical absorption through the skin can lead to serious immediate or long-term health effects. Referring to a product's safety data sheet (SDS) will help you identify the proper level of protection required to keep workers safe while handling chemical products. Below are a few examples of chemical- or liquid-resistant glove materials and their various applications.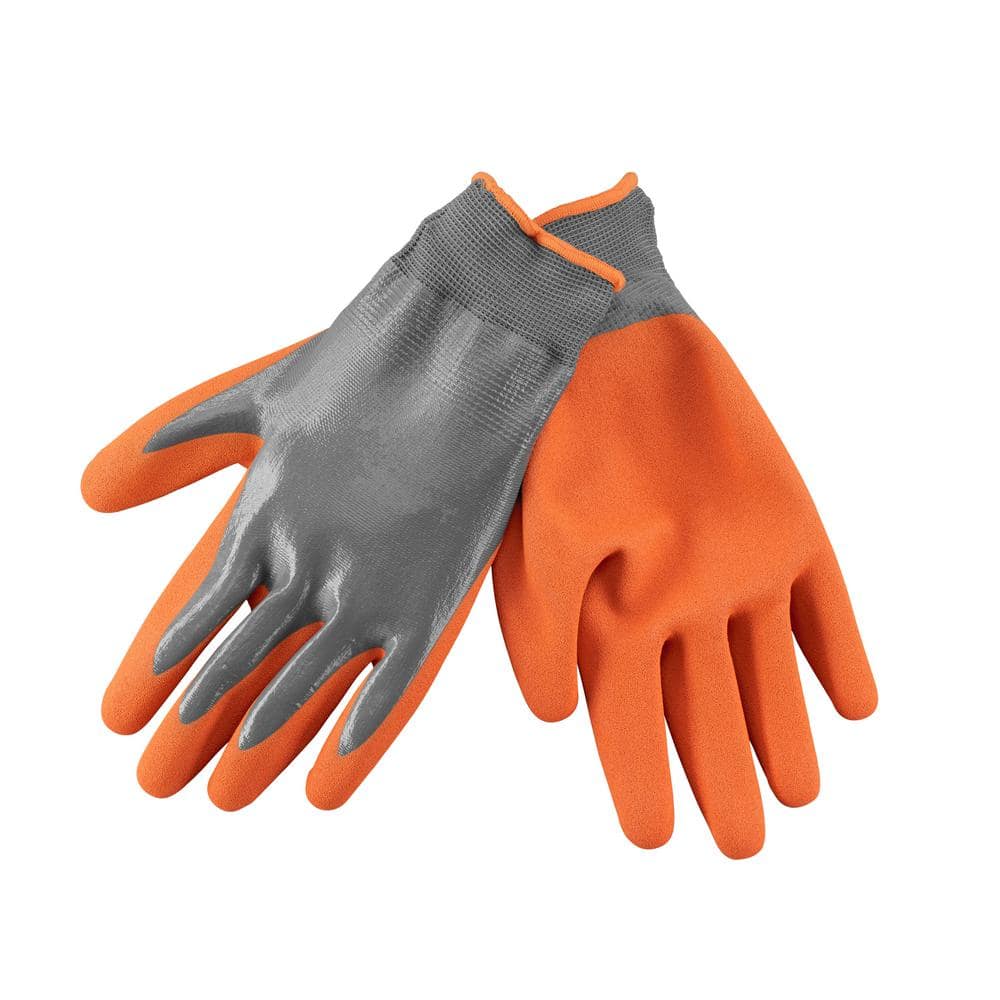 10. Butyl Rubber : These are typically used when workers will be in extended contact with a chemical substance. They also offer resistance to water and steam permeation.
Butyl rubber is also used for protection against materials such as:
Ketones, esters, alcohols
Alkali
Nitric acid
Sulfuric acid
Hydrochloric acid
Peroxides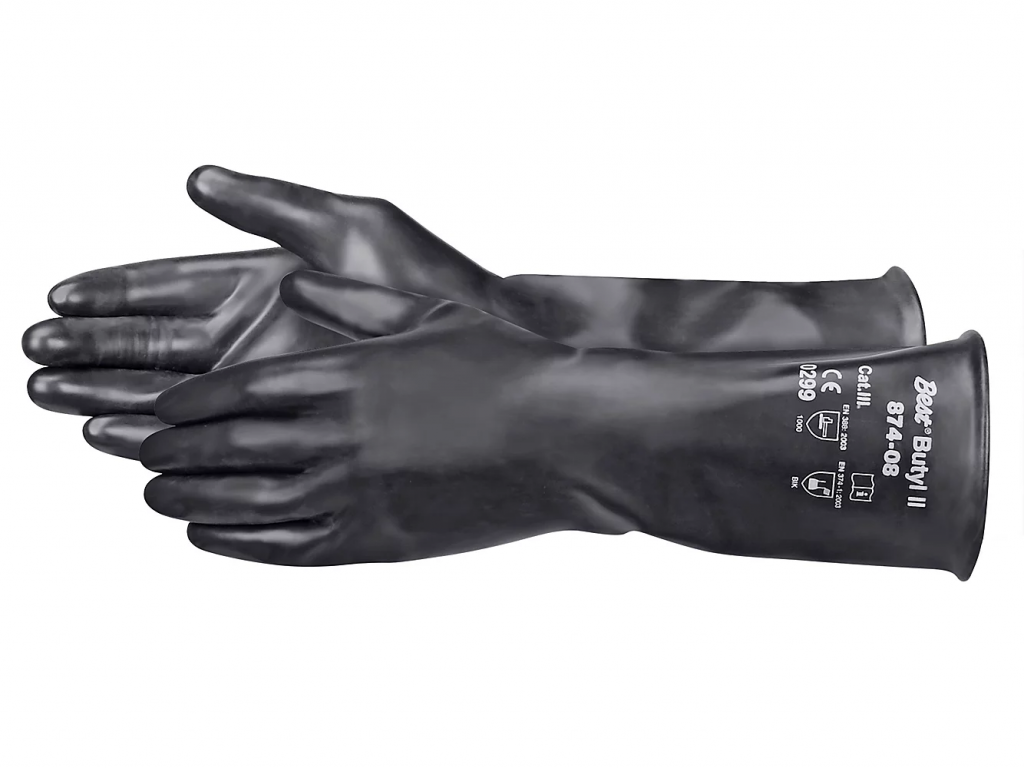 11. Natural Latex and Rubber : Latex and rubber gloves are intended for incidental contact situations. They are suitable for biological hazards and water-based liquids.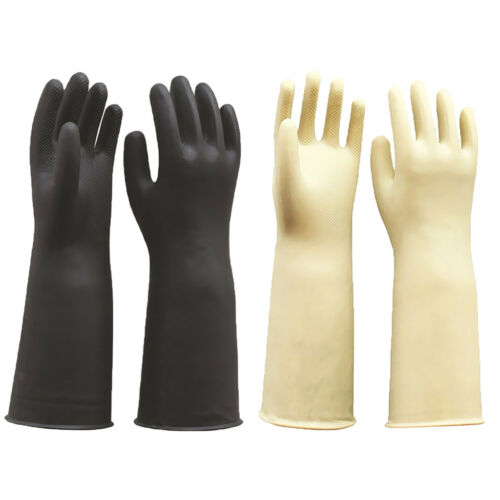 12. Neoprene : Typically used in extended contact situations with materials such as:
Acids
Bases
Alcohols
Fuels
Peroxides
Hydrocarbons
Hydraulic fluids
Gasoline
Organic acids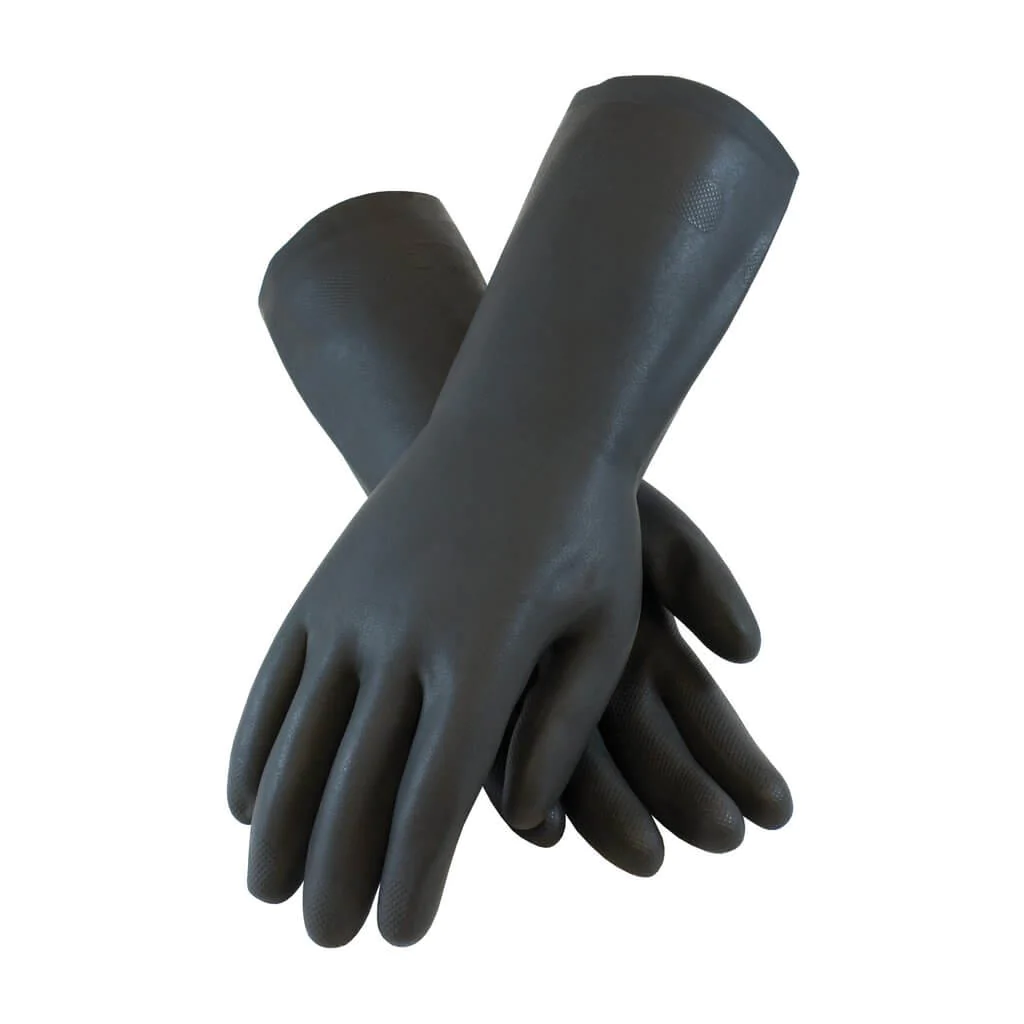 13. Nitrile Rubber : Nitrile rubber is used to manufacture versatile, general-use gloves and can be suitable for incidental contact (such as disposable exam gloves). Thicker nitrile gloves are used in situations where extended contact is intended.
Nitrile gloves can protect the wearer from:
Solvents
Petroleum oils
Gasoline
Greases
Some acids and bases
Safety Glove Selection Criteria
Selecting the right glove for the job begins with an assessment of the specific risks and hazards the user is likely to encounter. This includes those that may appear minor – even a scrape or a cut could lead to an infection requiring medical intervention and days away from work.
Further considerations include:
Size and fit: small gloves may tear while large gloves can affect dexterity
Protection versus dexterity: sometimes a trade-off between these two factors is unavoidable and you will need to determine how to prioritize them
Protection levels: gloves offer varying levels of protection against a given hazard and you must ensure that the glove meets the required level for the task
Wear and tear: always check gloves for signs of physical damage, such as tears, discoloration, or swelling
Expiration: never use a safety glove past its expiration date
You can get more training from RCL Safety Centre thru https: www.safetycentre.ng/training_register
At RCL Safety Centre this training is also available in different Nigerian languages like PIDGIN,YORUBA,HAUSA AND IGBO
Our company (RCL Safety Centre) is an indigenous company dedicated to Health, Safety and Environment Training and Services.
We are technical partners of the National Industrial Safety Council of Nigeria (NISCN) as well as approved training partners of most major International Occupational Safety and Health organizations like NEBOSH, and corporate members of ISPON (Institute of Safety Professionals of Nigeria) with thousands of personnel trained in various areas till date.
For more information visit our website: www.safetycentre.ng
Email: sale@safetycentre.ng or mma@safetycentre.ng
Contact us on: 08099700070, 09057666623 or 08164363532